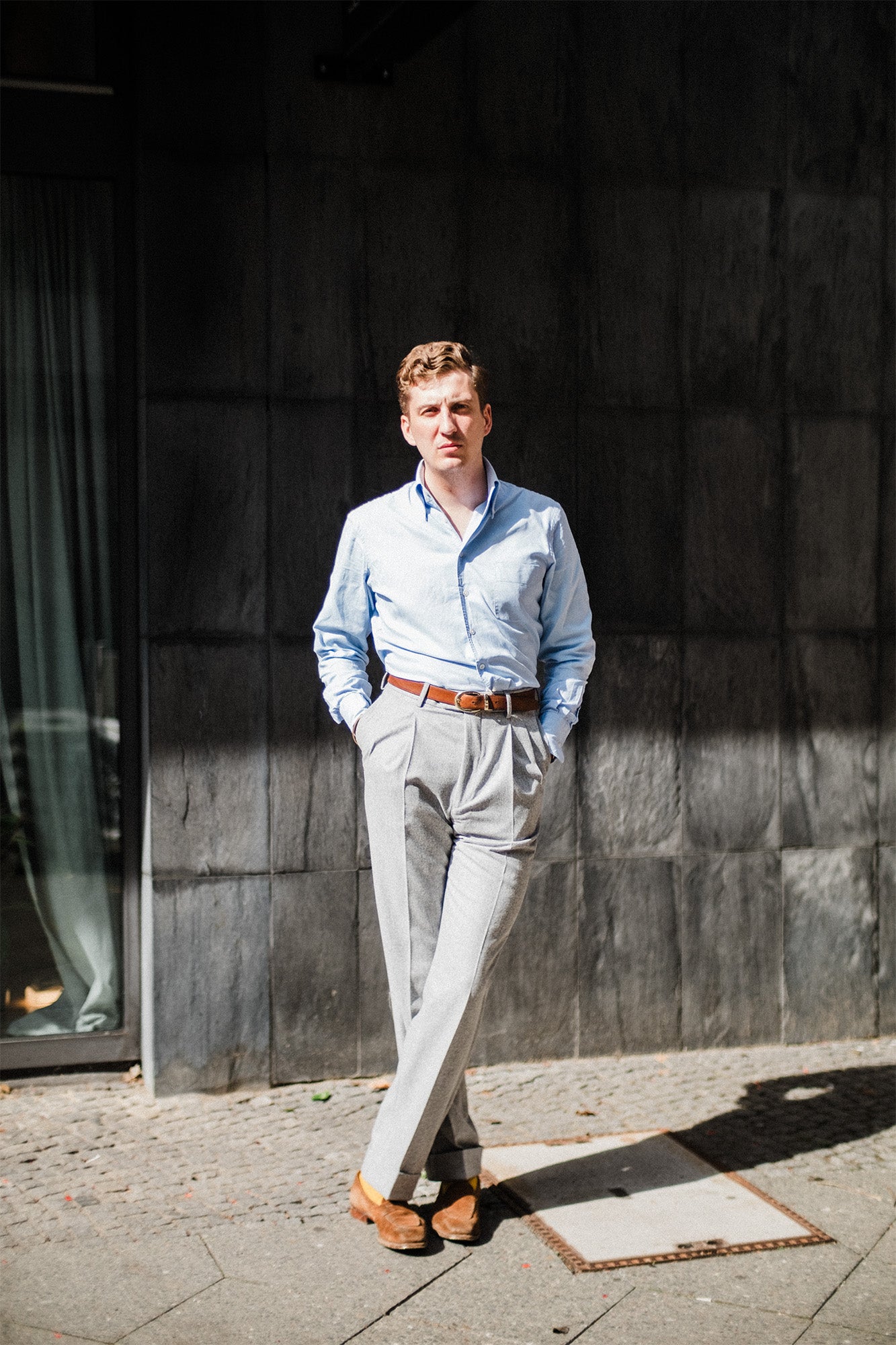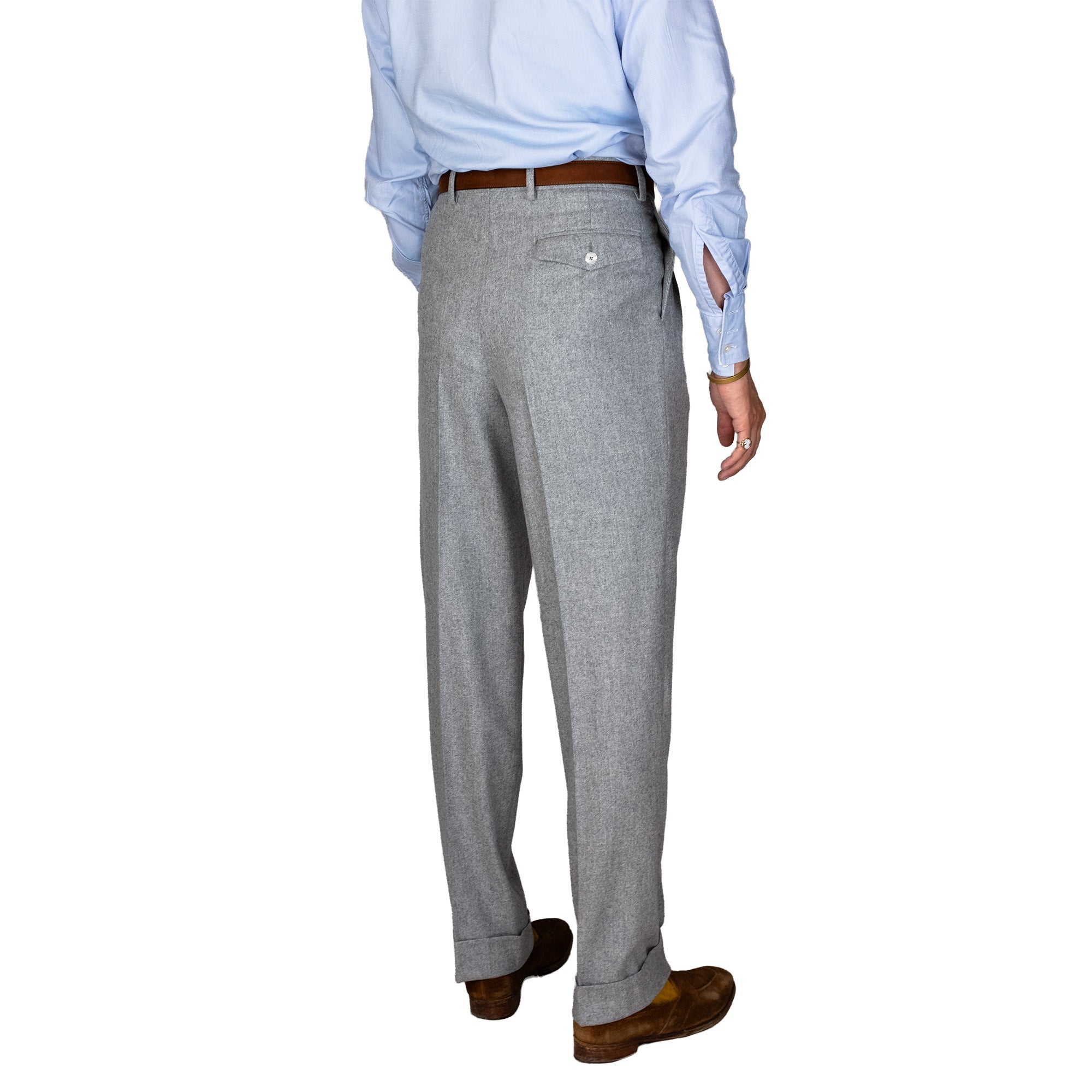 Trousers - Light-grey flannel
No good wardrobe can do without this classic: We're talking about nothing other than flannel. The combinations are endless; think them being worn with a tweed jacket, a navy blazer or knitwear. Our flannel trousers come with our trademark cut: high-waisted, full cut stretching your legs to infinity.
Trousers:

- Belt loops

- Zip fly

- 2 reverse pleats

- Front seam pockets

- 1 flap pockets on the rear

- Unhemmed

- Buttons for braces

- Unlined

Material:

- Flannel made of 100% wool by Vitale Barberis Canonico 340g/m

Delivery:

- Please note that all suit trousers and chinos come unhemmed.
This product is Made-To-Order. The delivery time is approx. 6-8 weeks.
You can get this product, and many more, from us exactly according to your specifications and dimensions. Simply book an appointment with us in Berlin, Cologne or at a trunk show.
Our Trousers
High-rise trousers are our trademark. Not only are they comfortable, but elongate your body immensely. Elegance even below the waistline!
Height
In almost all cases, we recommend that the trousers have a high rise, about the height of the navel. There are many reasons for this. The two most important, however, are that this elongates the look of the legs and makes sure the wearer avoids showing any shirt under the closing button.
Width
While we accept that this is a point of contention and we always respect our customers' wishes, we recommend that the trousers be cut wider than most tailors. Not only does this make the trousers more comfortable and look more louche, but it also makes a man's feet appear smaller and more elegant.
Seat
The trousers are cut close to the wearer's seat until its widest point and fall from the seat to the shoe in a straight line.
Length
Our trouser length is highly influenced by tradition. Hence, we do not adhere to the trend of overly short trousers. We appreciate the understatement and luxury of trousers which reach the middle of the heel of the shoe. We generally recommend finishing the hems in a diagonal line (also known as a military cuff) to give the perfect balance between correct trouser length and limited break on the shoe.