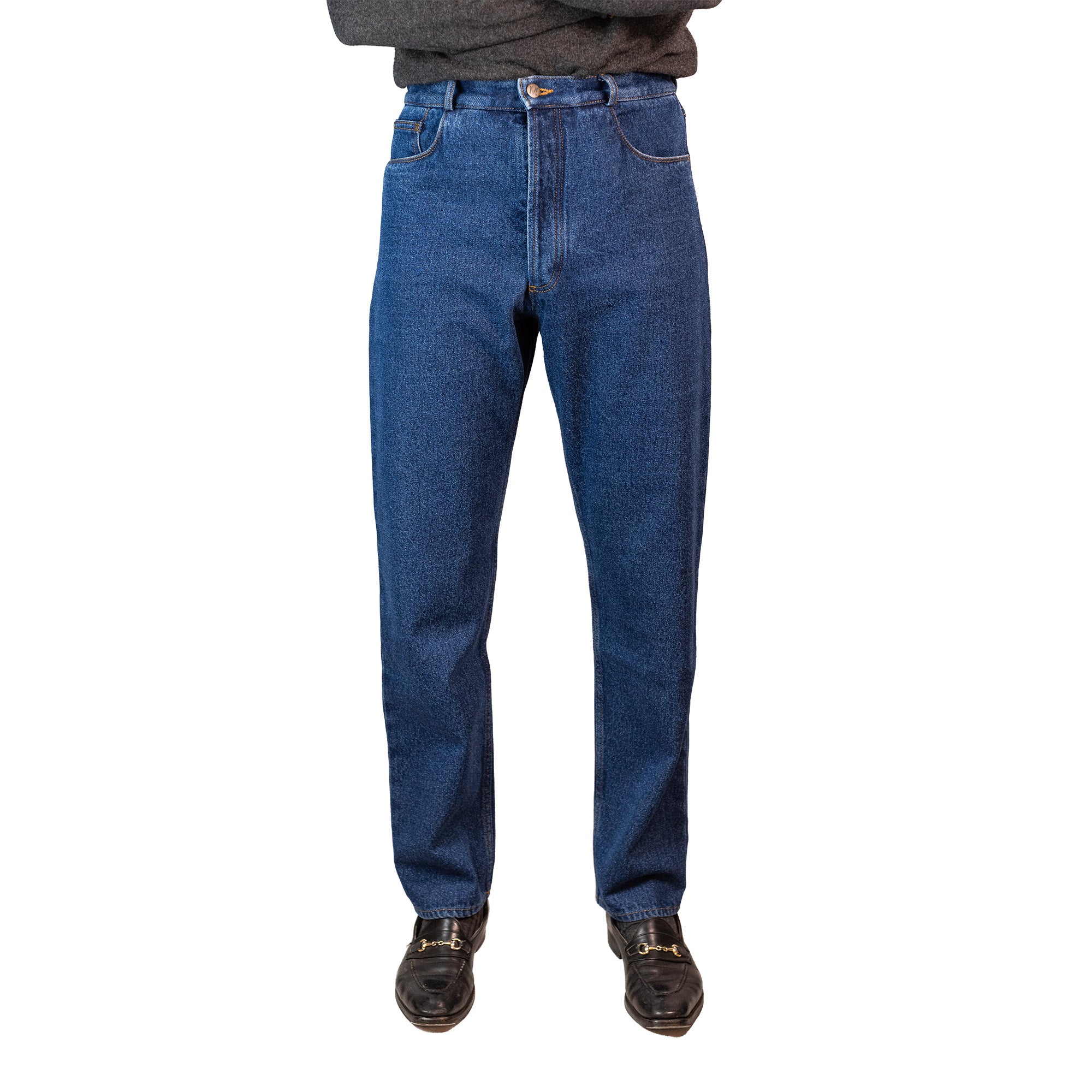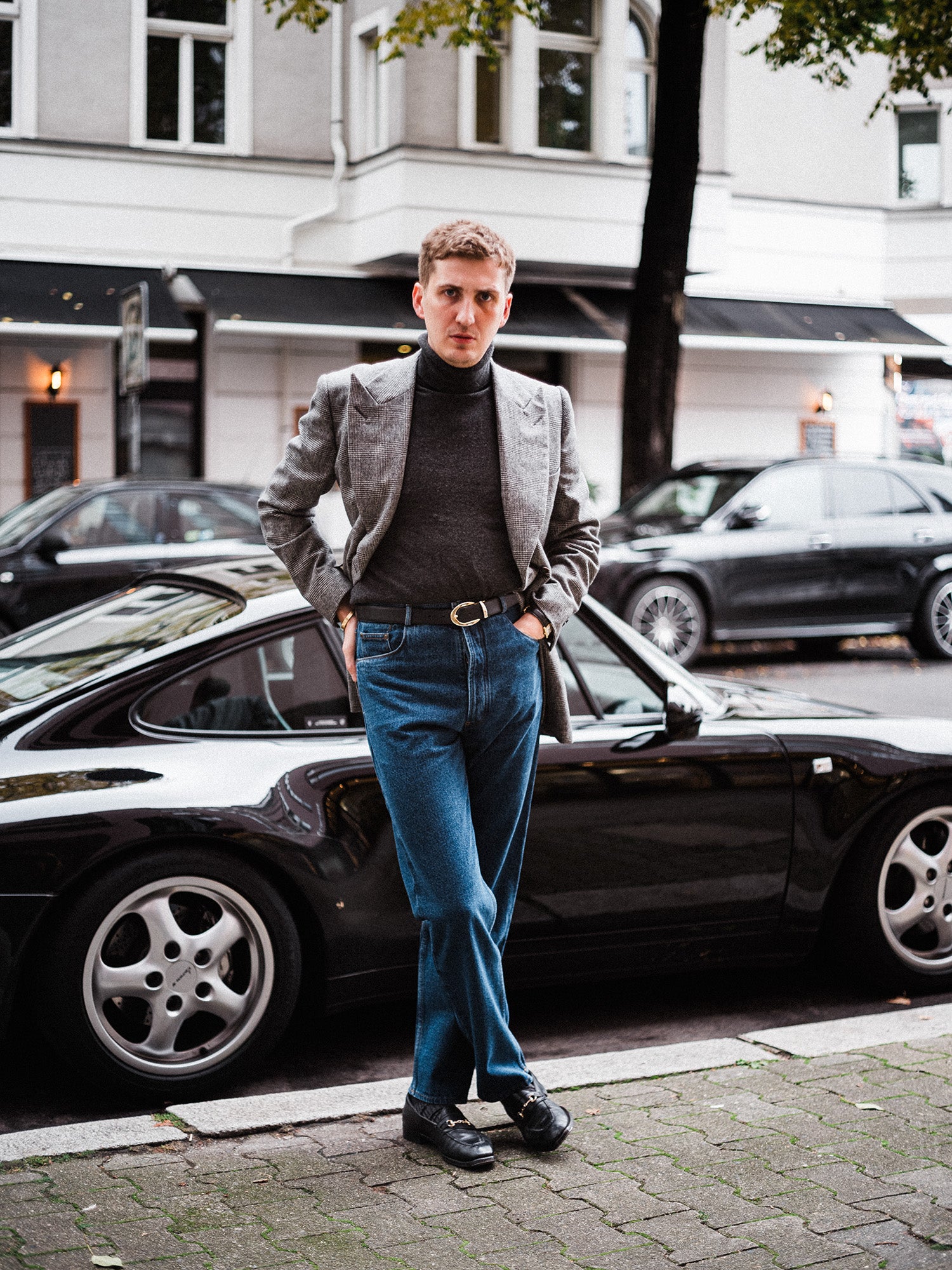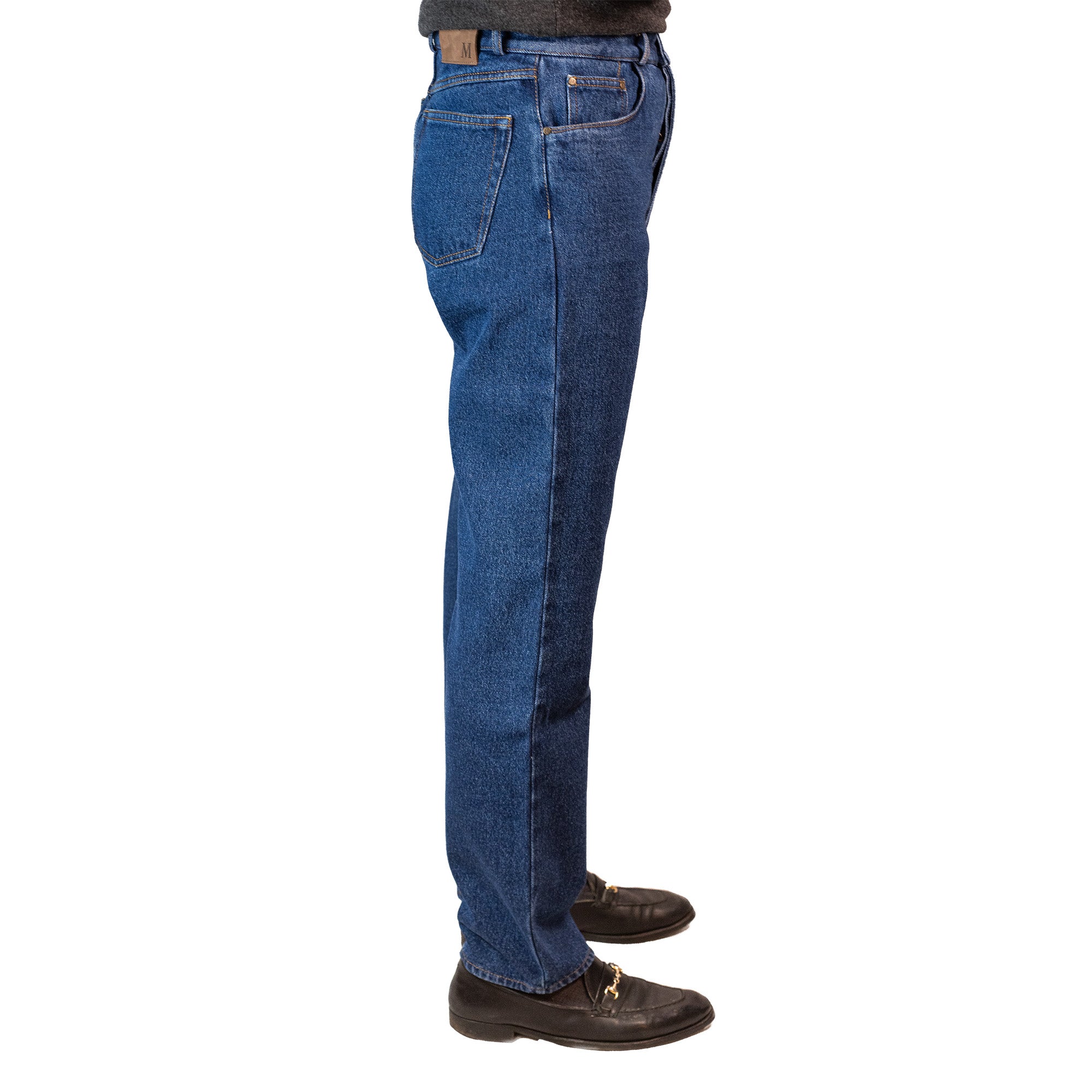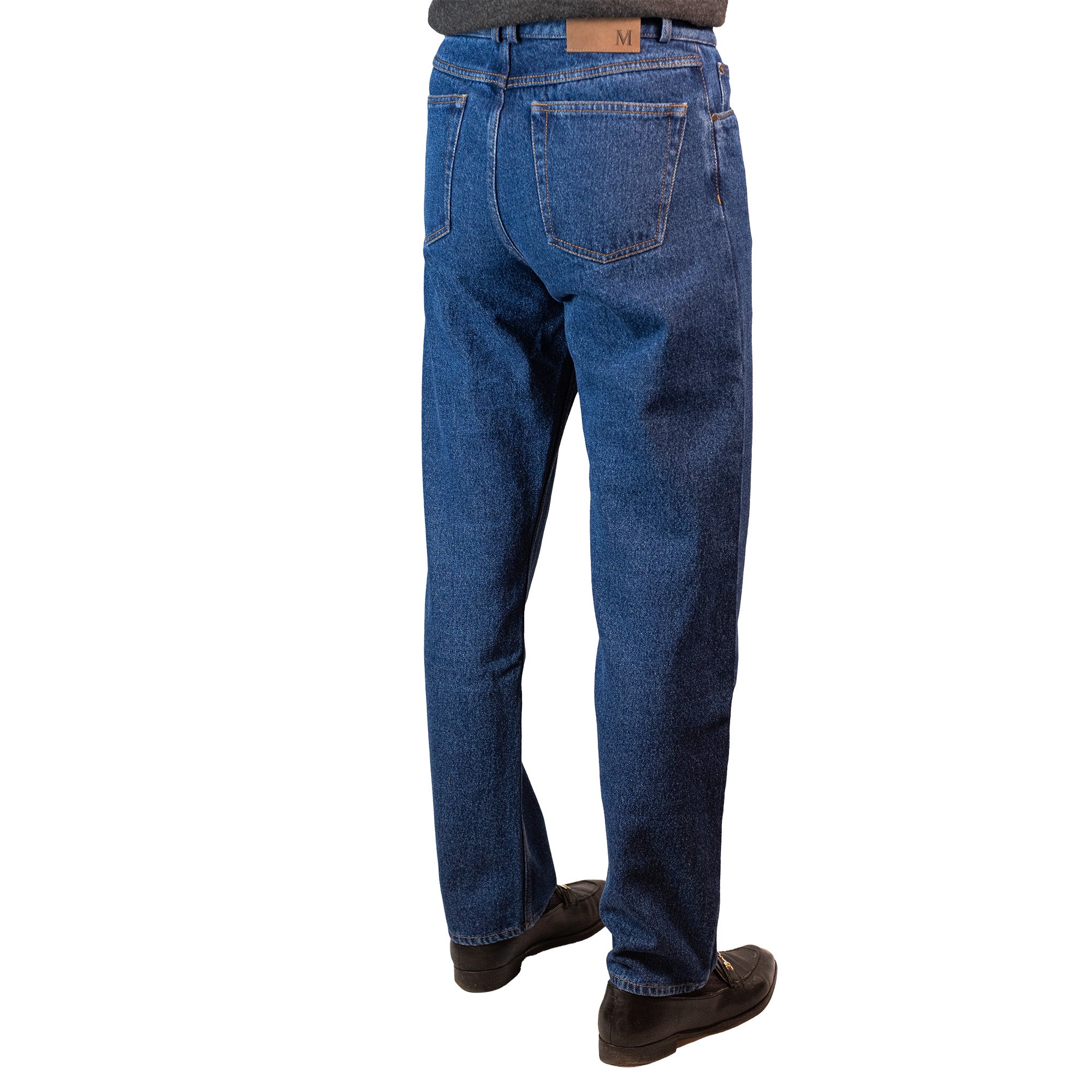 Jeans - Mittelblaues Denim
For our mid-blue jeans, we opted for a wonderful Italian 100% cotton denim. The denim ages insanely beautifully with time - and a washing machine - and goes great with soft cashmere and wool jackets as well as knits & chunky wool jackets. Of course, our jeans are cut high-rise, so your legs look infinitely long and your bum bum resembles Tom Cruise's in Risky Business.
Trousers:

-Belt loops

-5 Pocket

-finished inseam

Material:

- Mid-blue Italian denim 100% cotton
This product is Made-To-Order. The delivery time is approx. 6-8 weeks.
You can get this product, and many more, from us exactly according to your specifications and dimensions. Simply book an appointment with us in Berlin, Cologne or at a trunk show.
Our Jeans
Besides our classic suit trousers and chinos, we also offer Japanese selvedge denim jeans. Their cut fits in with our preferred look – high waist and wide legs.
Height
Like most of our trousers, the jeans are high-waisted and sit just below the belly button. This way, we achieve a very comfortable cut and your legs will look ridiculously long.
Leg width
Our jeans tend to have relatively wide legs. This does not only allow for superior comfort, it will also make your feet appear smaller.
If you prefer a slimmer cut, we are happy to make adjustments to serve our customers' wishes – as with all our MTM products.
Seat
Nobody wants their derriere to look like a sack of potatoes. Hence, our jeans fit close to the body until the furthest point of the buttocks. From there, they fall in a straight line to the shoe.
Length
Compared to our classic suit trousers and chinos, our jeans are slightly shorter. Just enough to reveal a hint of your socks – no more. We do not want to spoil the fun of undressing.