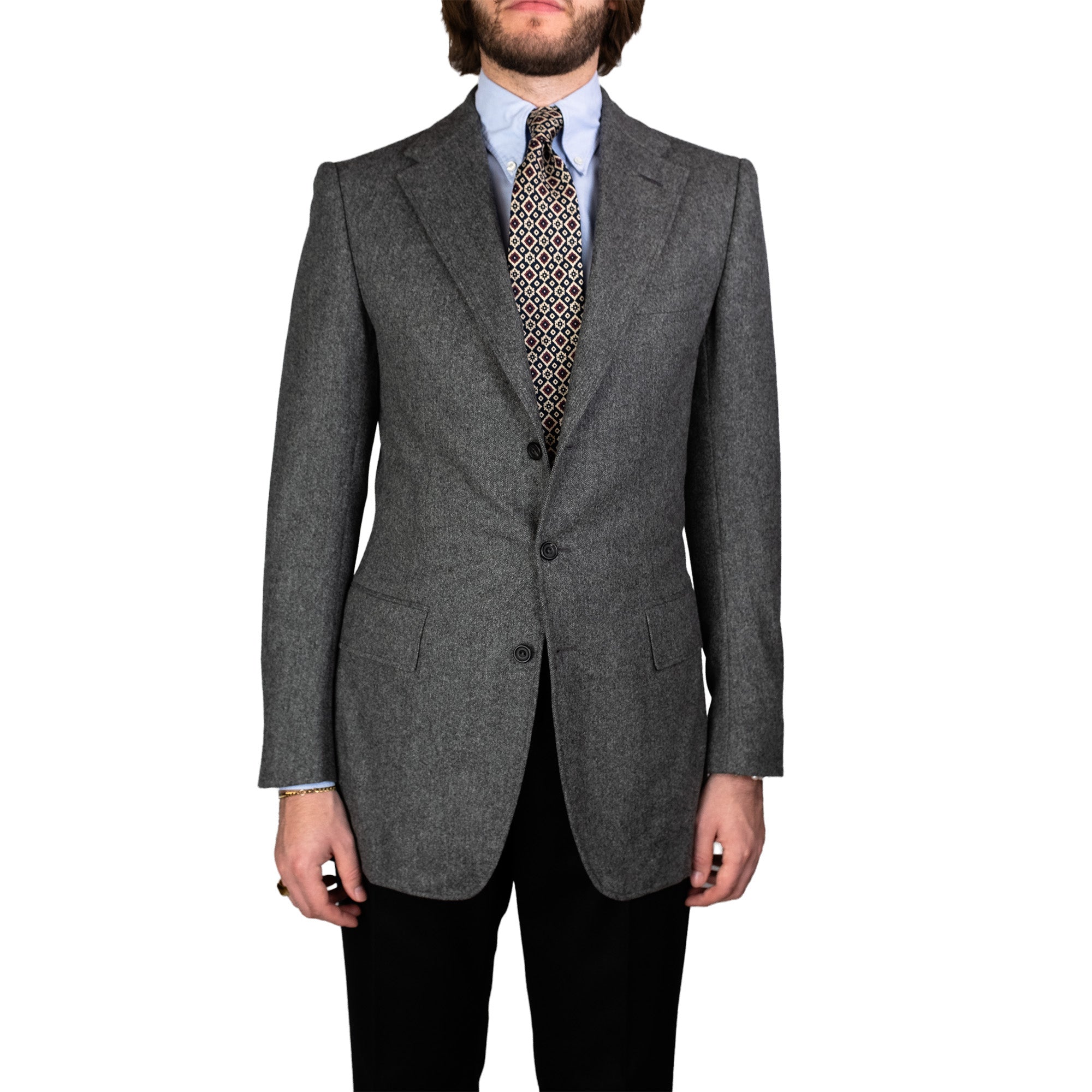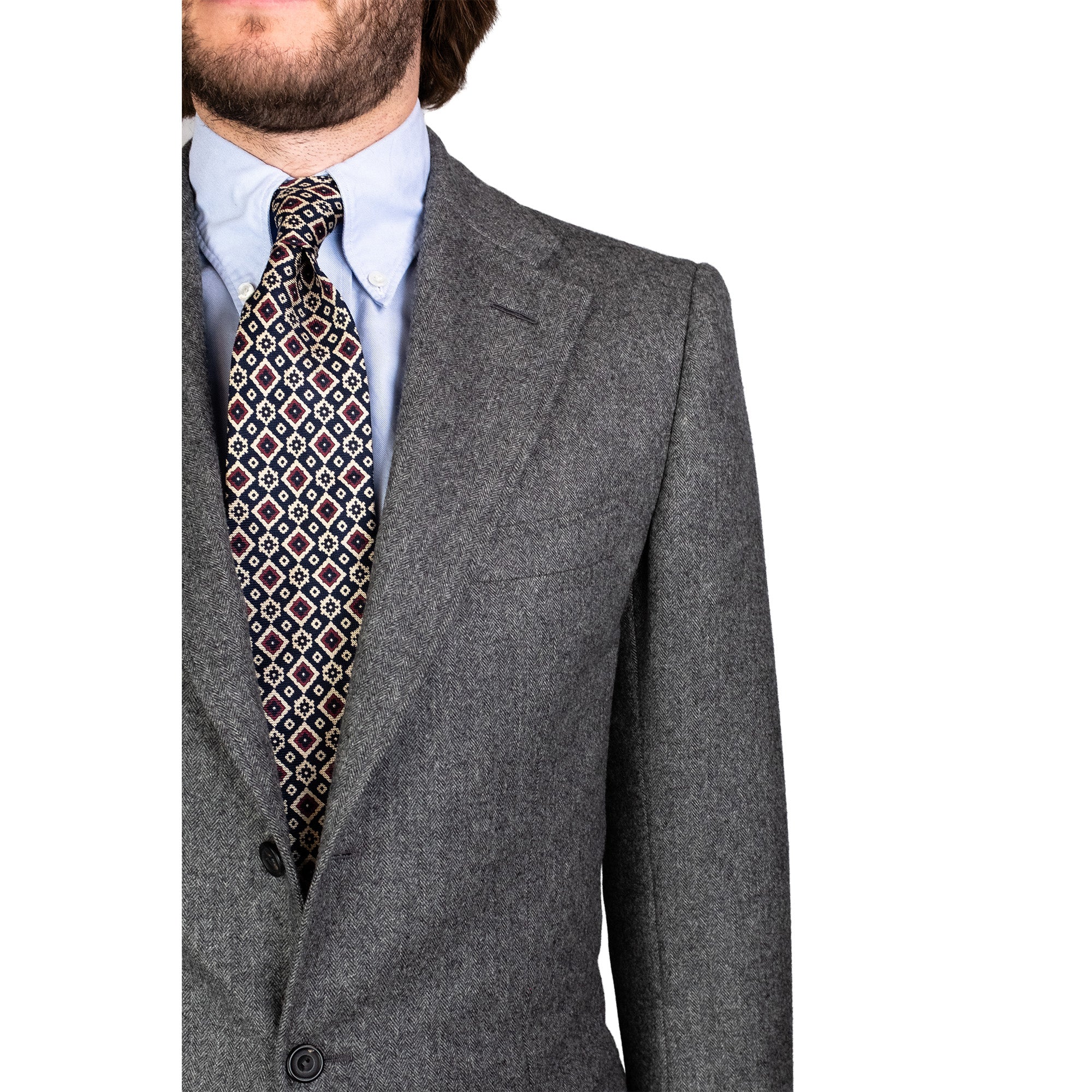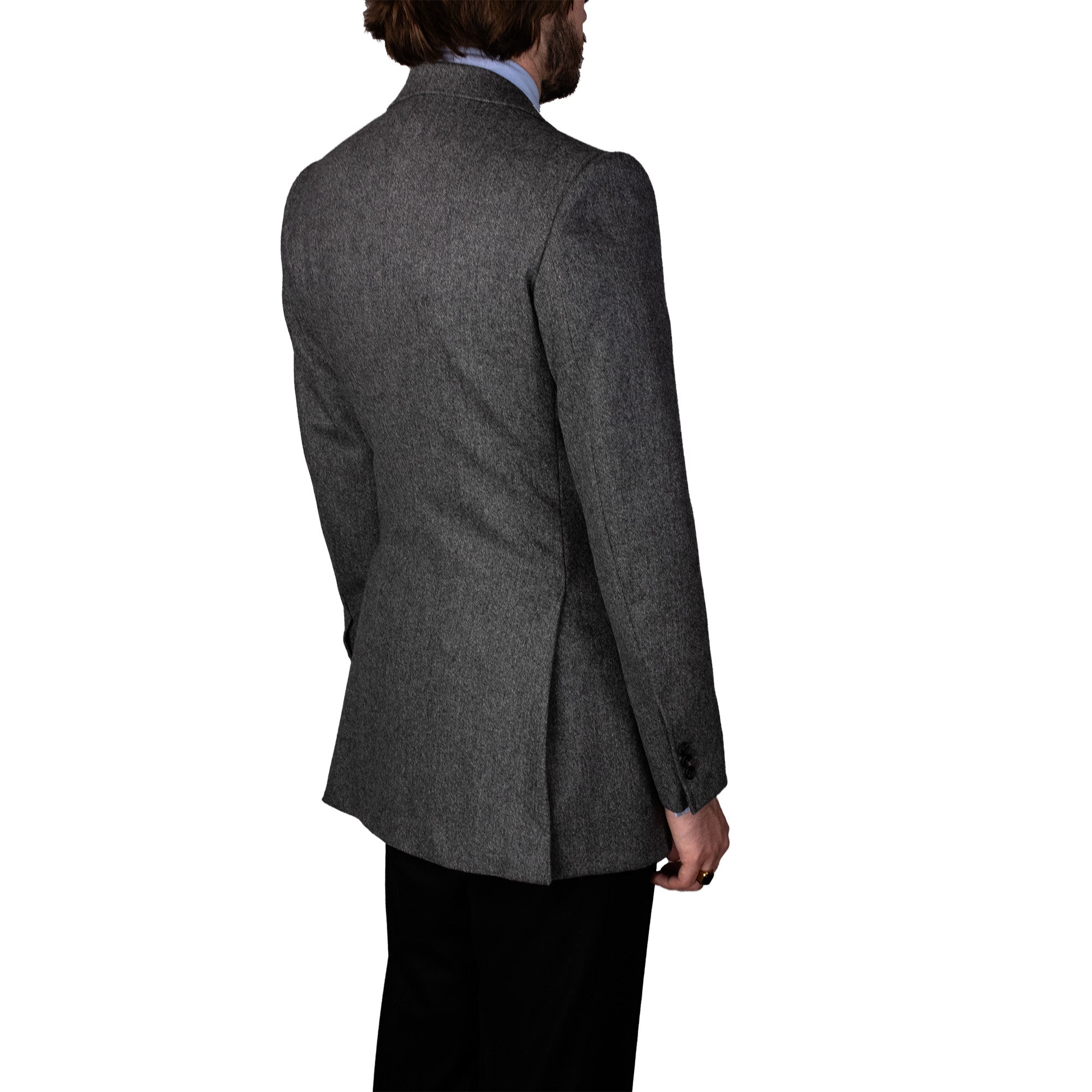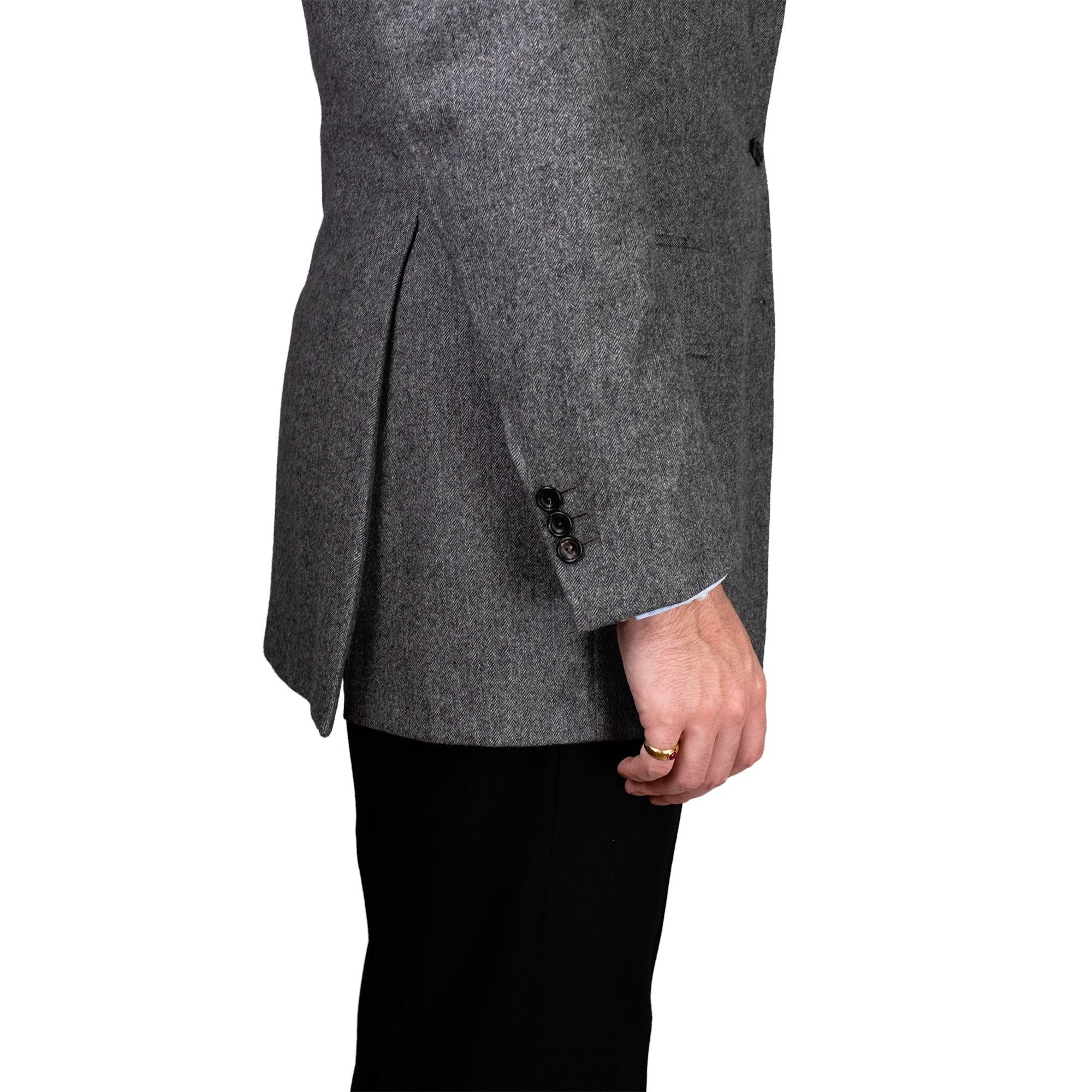 Jacket - Mid-grey herringbone flannel by Fox Brothers
"It's not flannel, if it's not Fox!" was once the motto of the over 250-year-old company from Sommerset, England. We have dared to create our own little collection using only Fox Brothers fabrics, limiting ourselves of course to Fox Brothers' flannels, which we think are a perfect match for our Berliner "Take on Savile Row".
This mid-grey herringbone blazer will look fabulous with some dark pair of trousers or jeans. It will go extremely well with a turtleneck as well as with a light oxford shirt. We see the blazer as the perfect companion throughout the day: whether for a morning coffee, a business lunch or an evening art opening - always chic.